Your Grandmother's Cupboard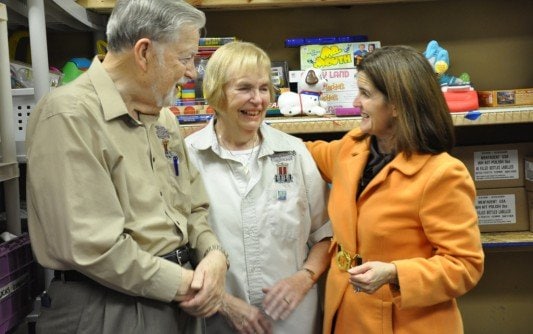 Clark and Jean Paradise with NJ First Lady Mary Pat Christie in 2011
Toms River - What do you plan on doing when you are in your 70's? Most people would say ...Be retired!  Yes that is the normal answer. This was not the answer for Clark and Jean Paradise. Yes they did retire. They didn't move to Florida and play golf. They instead decided to start helping others in need. They formed an organization called Your Grandmother's Cupboard.  That was over 13 years ago!
Your Grandmother's Cupboard is now providing close to 4000 children and adults free clothing, shoes and other items monthly! These are people in desperate need and circumstances. Without the Cupboard they would have no hope. The need grows each year. Clark Paradise says "We are now helping an additional 1000 people each month over last year's totals! Of the 4000 people we serve each month, approximately 2500 are adult, with the remainder being their young children. These "customers" normally leave with at least one bag of clothing and supplies. We do need to limit the amounts of toilet paper, diapers and food due to constant shortages. Clothing on the other hand we have in excess! Our customers can take as much as they need."
Where do Clark and Jean obtain all these items?  Clark says "We have built a supply chain of senior citizen villages, service clubs, churches, thrift stores and dedicated volunteers. They donate, collect, sort and deliver over 300,000 items annually!" 
Here is what the First Lady said about Your Grandmother's Cupboard and Clark and Jean 
Paradise after her 2011 visit?
Today I had the pleasure of going to meet Clark and Jean Paradise, my first NJ Heroes of 2011. After going through numerous submissions, I chose the Paradise's because they truly embodied what it means to be a hero. They saw a need within their community, took action, and spread their good deeds throughout our state. Both in their 80s, they started out by helping people living in a tent-city community nearby by bringing them blankets, clothing, and portable heaters. They learned that these people were lacking personal care items like soap, shampoo, toothpaste and toilet paper. They then discovered that there were many families in their area living in motel rooms and barely getting by. So through various donations of time, money, and supplies from their fellow NJ residents, Clark and Jean started the Cupboard to bring food, clothing, and personal supplies to people throughout the entire state. Today they visit over 25 soup kitchens, shelters, and motels every month bringing their trailers full of donated items to people in need. I thank them for their good work and congratulate them on becoming our first NJ Heroes of 2011!
To donate items, money or your time contact Your Grandmothers Cupboard at 732-240-0441
---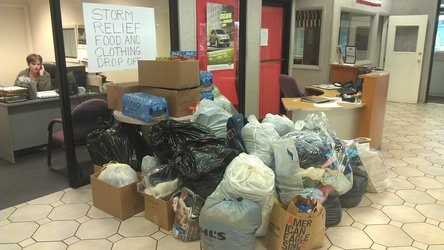 The storm has passed. Over the last couple weeks the rebuilding process has begun.
We would like to thank our customers and friends for their amazing generosity in donating to our food and clothing drive! We had literally truckloads of food and clothing all distributed to local churches and shelters.
Our Southern Ocean County neighbors are simply the best! Our Service, Sales and Collision staffs have already helped so many people replace their vehicles lost to Sandy. We are equipped and ready to help the rest of you still in need of replacement vehicles.
With the three best brands in the business, Ford, Honda, and Nissan, You'll have the best cars and trucks to pick from! All with special factory assistance rebates for flood victims. Nissan is even offering it's Employee pricing program! This is unprecedented! Don't forget our Suresale certified used vehicles priced under $10,000! We are still accepting food donations at all our locations.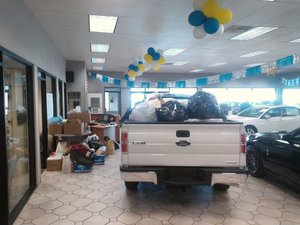 For more information please visit our Facebook page.Truck Load of Giving
Thank you,
David Wintrode
Causeway Family of Dealerships
---
Causes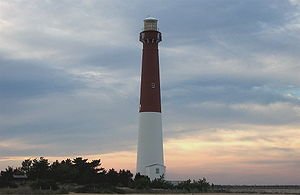 There is a Long Beach Island Community Clean Up planned for 9:00am Saturday, November 24th. Visit their Facebook page for more information.
---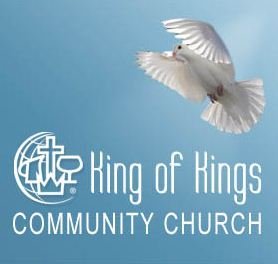 The King of Kings Community Church in Manahawkin has opened its doors to house families, provide three meals a day and offer shower facilities.
---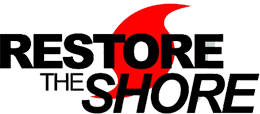 Restore the Shore is an ongoing effort established by Townsquare Media of New Jersey to assist local residents as they recover from the devastation wrought by Hurricane Sandy.
Restore the Shore was established to create awareness, gather donations and raise funds for the relief effort at the Jersey Shore.
100% of all proceeds and all donations given will be put to work here in coastal New Jersey, in the communities most affected by the storm. We have partnered with Hometown Heroes, a registered 501c(3) non-profit organization based in Toms River, who specialized in providing need-based charitable assistance to local residents.
---

United Way has been at work in our Ocean County community for 35 years, helping people overcome life's challenges and become independent. For many of those years, they improved lives by investing in a network of agency programs across the county. Our community needed this safety net of services (which included things like soup kitchens and employment assistance) to help families close the gap during times of economic hardship.